Comfortable Dobsonian
Model :HE05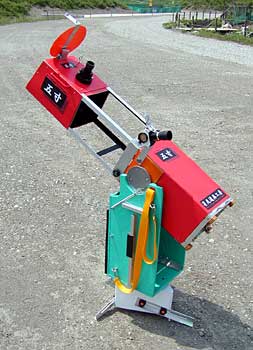 Specifications
Objective mirror D= 6 inch f = 37 inch (F=6.25)  
 sub mirror diameter 35 mm
 draw tube : hericoid for 2 inch size ocular
 total mass : 13 kg (without ocular , finder scope)
 

This is Dob style Newtonian reflector .  
I put on may idea of ergonomics to this dobsonian.
The Draw tube is set on the top of the tube .
This helps the user easy to know where he is seeing . I also choose the axis position to make the altitude of the ocular stays comfortable range .(see following pictures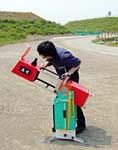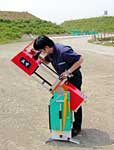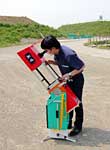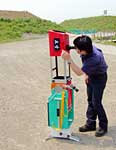 When you want to transport this, you can make this telescope smaller size only loosing some screws.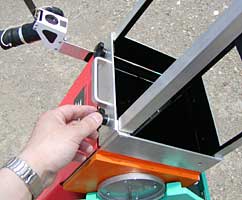 screw to slide down the tube. Finder scope HE04 is above

Transformation and transportation

About this telescope
 
 I made this telescope to use may first hand made mirror and to fight against light pollution around here .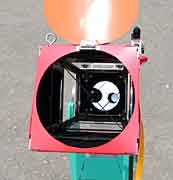 from top view.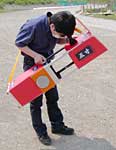 With strap.